The best video conferencing app for team standups
Moot (Web)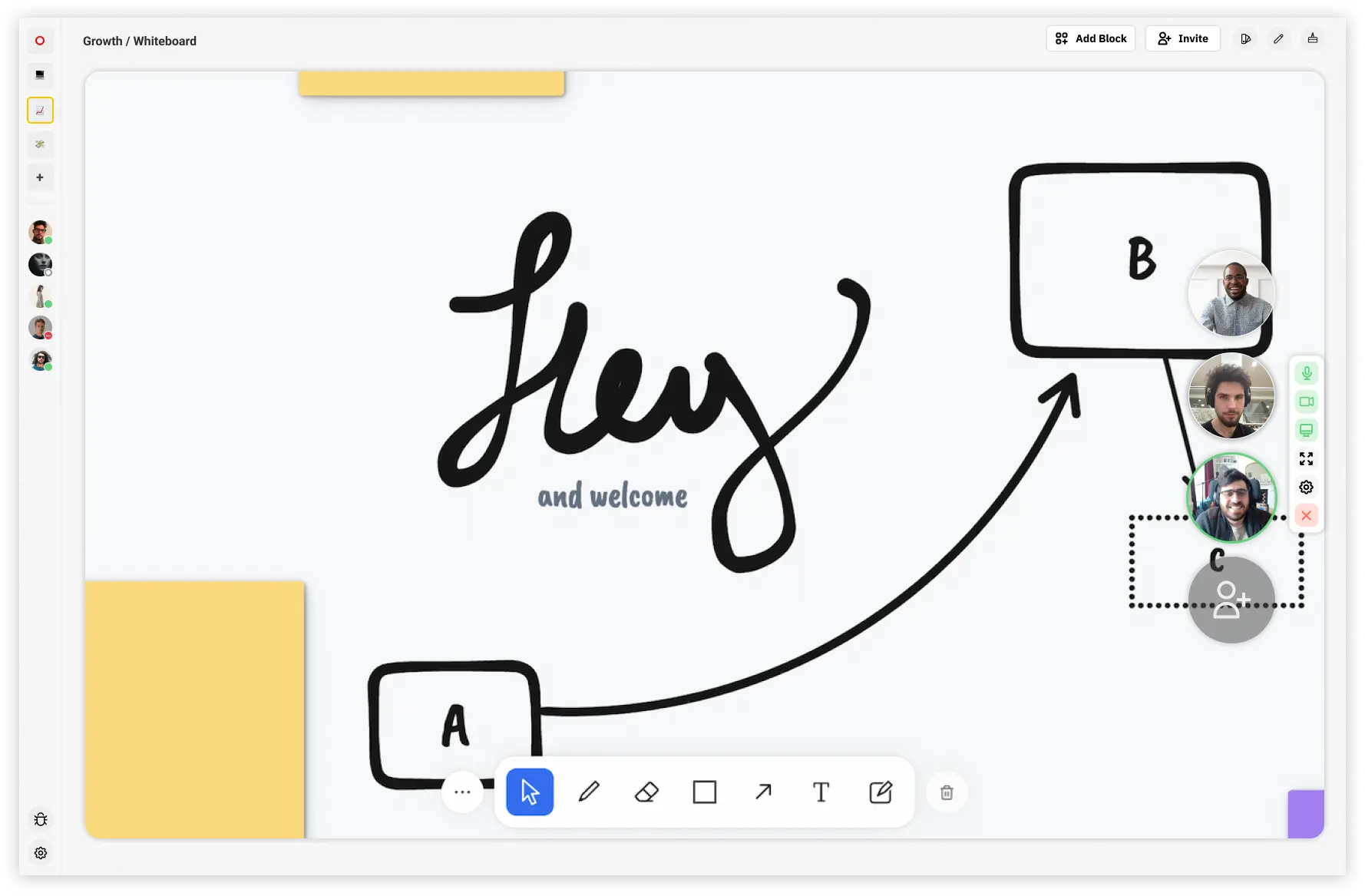 There are many video conferencing apps that can be used for team meetings and standups, but very few are designed specifically for this purpose.
Moot is an app in this sub-category. As a video enabled workspace for remote teams, Moot is designed to be the home for your team and the work you do together. With Moot, video meetings are simple and live team collaboration is more engaging. Moot also works for asynchronous teams (teams who don't work at the same time) who want to have a single source of truth for their workflows.
The main benefit to Moot is the ability to have all your work - notes, todos, whiteboarding, events, bookmarks - in one place with built in video. It's ideal for quick and spontaneous collaboration with your team. This reduces context switching for your team and allows greater collaboration between your team in and out of video meetings.
The majority of people find it frustrating to download or link to a video call app to call eachother. In this, the other benefit of Moot is that the block data & work is persistent between calls, and can be edited asynchronously on the Moot dashboard. Moot can have several different workspaces for each team and it is the same URL to access each, meaning you or your team do not have to spin up a new link to connect with eachother via video.
There's also an integration feature. Most video conferencing apps rely on some version of screen sharing for collaboration, and although Moot has that too, Moot actually embeds apps right on the page. For example: open Google Docs via the Moot dashboard, and a document will be loaded to collaborate over. And it will persist after the meeting. Everyone can edit the document right there - and rather than the video it's the actual document.
Moot also has a bunch of fun collaborative features like multiplayer cursors and cursor chat, as well as a 'party mode' for triggering celebrations with your team.
Ideal for standups, video meetings and onboarding your team, if you're looking for browser-based web software for video meetings and team standups—check out Moot.
Moot pricing: Free plan includes up to 5 team members, and $12 per user per month thereafter.
The best video conferencing app for call quality
Zoom (macOS, Windows, iOS, Android, Web)
'Can you see my screen?'
Everybody knows Zoom, and despite some dated UX, it just works. Calls are seamless, everyone knows how to join & it can work for hundreds of participants.
You can share a link to a Zoom meeting and feel confident that everyone will be able to join it. There are apps for every major platform, and by now you can assume almost everyone has them installed. Joining a meeting is as simple as clicking the link. It's might be a hassle to do that for every meeting, but at least it's easy to join
Zoom is also extremely reliable. It will typically keep your video going even through a weak connection. You can record any call as a video, where participants can also use text chat to talk with each other. And you can share your screen, an individual app, or just one section of your screen. You can even share audio from your computer, if you want.
Zoom is also great for scheduled calls with people outside of your organisation, where you can schedule on the app, invite others and add to calendar.
Zoom pricing: Free for up to 100 participants for 40-minute meetings; from $14.99/month/host with the Pro plan, which includes user management, unlimited meeting length, and reporting.
The best video conferencing app for Google Workspace users
Google Meet (iOS, Android, Web)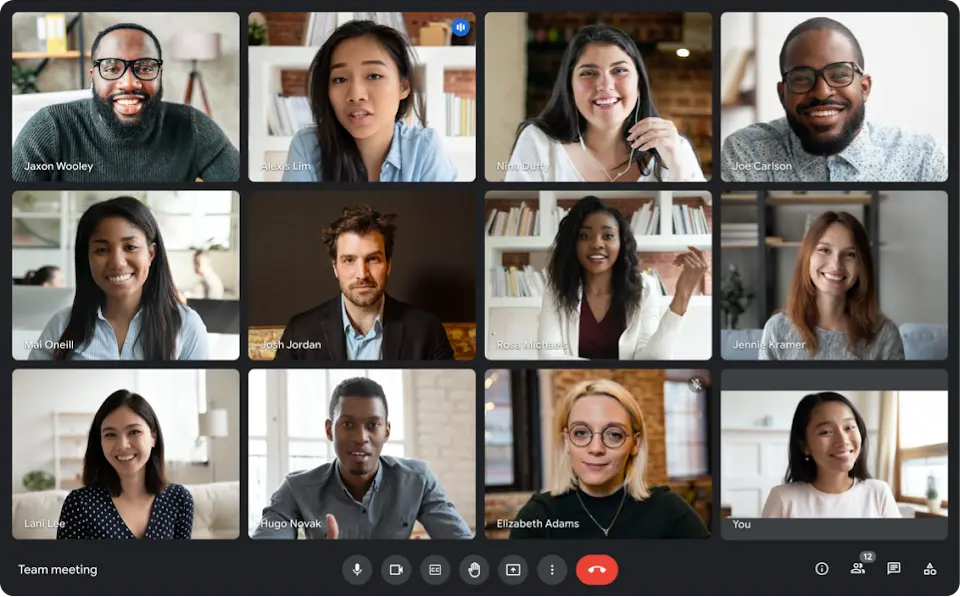 Google Meet's best feature is perhaps it's relationship with the wider Google ecosystem. Particularly calendar. Whenever you create a meeting in Google Calendar, you'll get a Meet link that you and your meeting attendees can click to instantly join a call. You can even schedule Google Meet video calls instantly from a Google Sheets spreadsheet.
Meet is a popular Zoom alternative, but it runs in a browser, rather than app. This is a plus simply because you do not need to install anything. A downside to Google Meet is that it is only optimised for chromium and doesn't work great on Safari, and this means that if your team uses different browsers, it could be a problem.
Hybrid companies, or companies with multiple locations, can use the Meet conference room devices for full-room video chats and team collaboration. Together with Meet's deep integrations with the rest of Google Workspace and, if your company is already paying for Google Workspace, it's essentially free.
Google Meet pricing: Free for up to 100 participants and up to 60 minutes; from $6/month/user as part of Google Workspace.
The best social experience
gather.town (Web, Mac, Windows)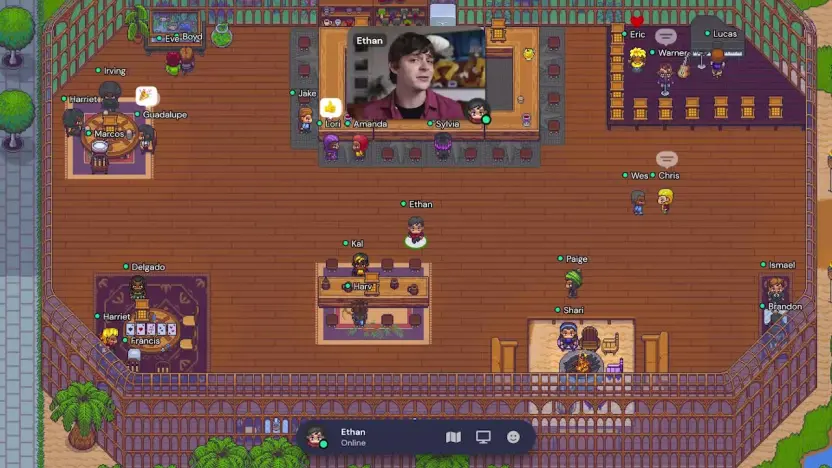 Compared to Zoom and Google Meet, Gather is a semi-new entry to the market. Gather is a virtual office space designed specifically for remote work and making the experience more engaging. Gather allows users to set up an online space where they can meet up with other users, allowing them to have a spatial experience with their teams.
Gather is a great home for interactive meetings and socials with a remote team. Gather essentially works like a top-down video game, something like Pokemon, where each user acts as their own playable avatar. Each user can create and customise their own avatar, and create custom space to connect with their teams.
Gather pricing: Great for small teams or trying Gather for the first time. $3 a day per user for offsites and conferences. $7 a day per user for remote teams collaborating day-today.
The best for a native Mac experience
Remotion (Web, Mac)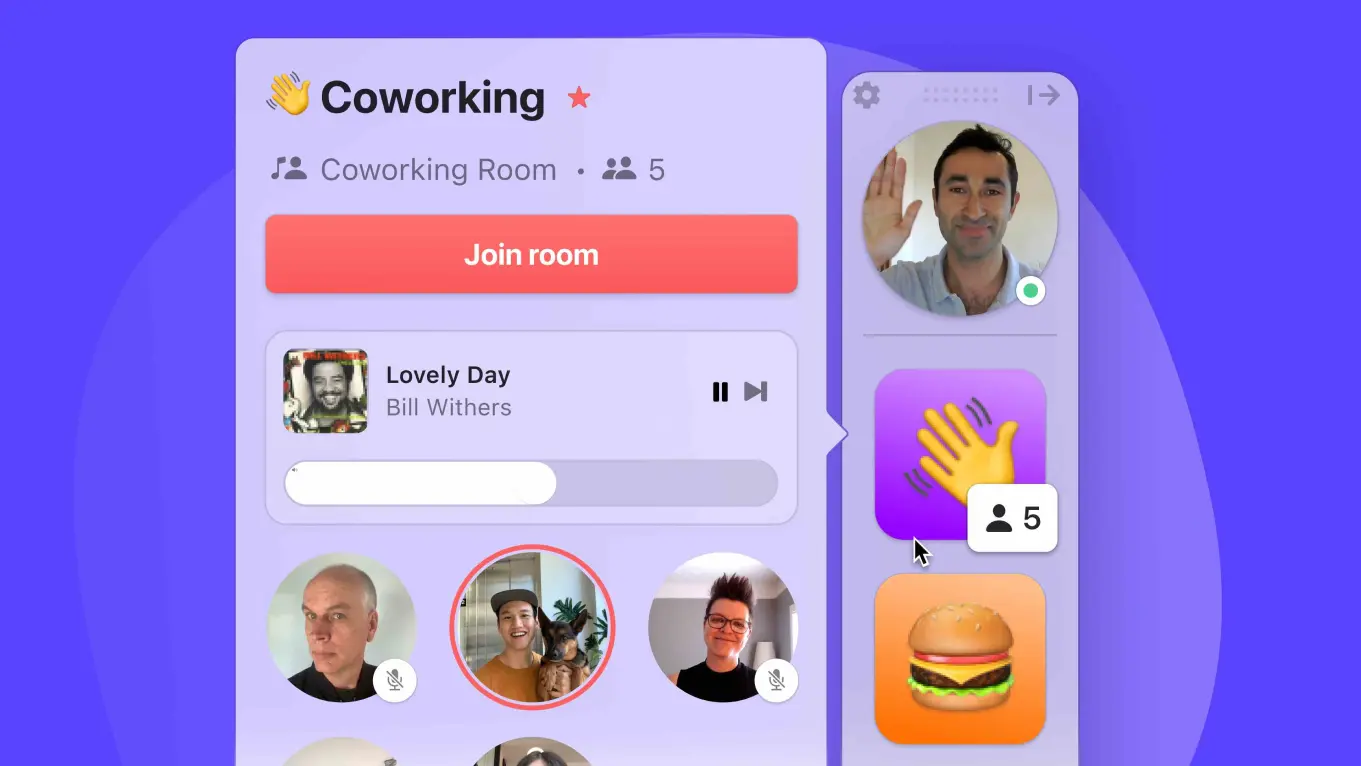 Remotion is another recent addition to the suite of video calling software, however what makes remotion different is their focus on MacOS.
The first feature to note about Remotion is their desktop shortcut. Remotion's MacOS native built means your team & calls sit right where you work, always. This means that you can maintain those simple conversations we would have had across the desk if in person.
At first Remotion it seems akin to Slack but within a few uses it sets itself apart, where it's super easy to have those 'hey, got a minute' moments, where you can quickly and easily add other team members after jumping into a room - it's less formal and separated from the often chaotic interface of Slack.
Remotion also sits itself beside other B2B SaaS solutions like Slack. And other fun services like Spotify. Jumping into a room can set off a message within a specific Slack channel (so nothing is missed by the team) and when on call, the team can set a shared Spotify playlist to listen to.
Remotion pricing: Free for beta (for now!)
The best for async meetings
Loom (Web, Mac, Windows, iOS, Android)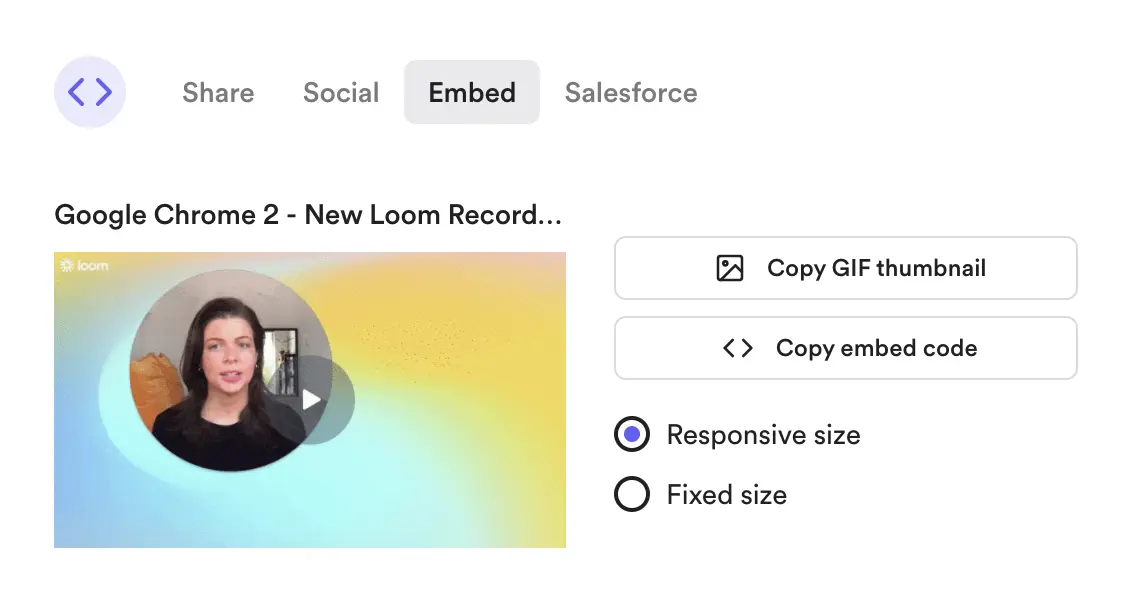 One recent movement has been the push away from sychronous work, into asynchronous work. And Loom has taken full advantage of that movement. Loom is a simple to use screen recording tools that allows you to add face video & speak on top. All recordings are then pushed to the cloud and can be shared via link with your team.
First though, what are asynchronous work and meetings? Asynchronous work (also known as async) is a type of work where teams do not work at the same times. This means that meetings and live collaboration are not on the table, and other forms of communication become much more important. Many teams who work asynchronously also work sychronously
Looms are great for creating documentation. Whether onboarding, explaining a feature, debugging an issue or celebrating a milestone, Loom adds a human element in exchange of a basic text based message. Each Loom can be rewatched and reactions can be added at specific timestamps, making it a fun tool to use with teams.
Loom pricing: Loom is free to begin with for up to 25 videos. Thereafter it costs $8 per month per user.
What's the best video conferencing software for meetings and standups?
Video conferencing platforms are a means to an end: they allow you to host meetings remotely and still see each other's faces, usually at the click of a button. Most video conferencing apps are free to use with a premium tier. But beyond the similarities, each solution has distinct advantages, particularly when it comes to remote work & team meetings — differentiated features, different levels of quality, and different limitations.